Connection, expression, technicality, softness, playfulness, just a few of the words that could describe the classes at License2Kizz.
At License2Kizz we will provide you with high quality urban kiz classes in Amsterdam, Den Haag, and Almere! We will help you understand the techniques that this dance offers and the tools to use these to find your own style and become your own unique dancer.
Urban kiz is a partnerdance that finds its origins in Kizomba, an Angolan dance that when translated to English means Party. In Urban Kiz this dance took influences from among others Tango, Hiphop, Afrohouse and many others. Creating a dance that gives a lot of freedom of expression and musicality.
Besides becoming better dancers, at License2Kizz we want to offer a safe environment for everyone. Therefore topics like dance etiquette, consent, equality, etc. will be discussed on a regular basis.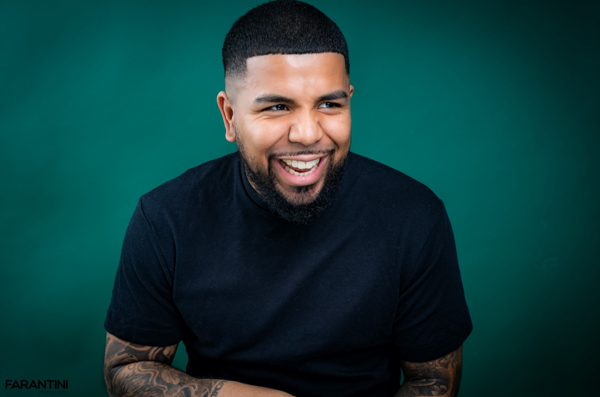 Virgile
Virgile started with dancing kizomba in 2015. In the beginning of 2016 he found his passion in Urban Kiz and changed his teaching style to Urban Kiz. As from that day on, he still trains and practices and loves to teach UrbanKiz on a weekly base. Virgile is the founder of License2Kizz. Together with June he travels the world to share their knowledge and fundamentals to improve your UrbanKiz.
His style can be described as technical playfull and but most important he wants to create a musical story with his follower/dancepartner.
Juneline
Juneline has a background in belly dance and has performed for years before she started with Kizomba. She has been teaching Urban kiz, Body Movement and Ladies Styling for over more than 5 years now. In addition, she loves to travel the world to build up women and their self-confidence through dance. Her dance style is elegant, expressive and fluid even in her following style. Together with Virgile she has built up License2Kizz as a brand and a place where people become better dancers. She believes that their fundamentals and principles in Urban Kiz will help you improve every time you use them.
Joey
Joey started dancing urban kiz in 2017 and has been dancing nearly every day since that. His style can be described as soft, technical and creative. With a background in hip hop, ballroom and latin dances Joey has a broad knowledge of dance. Combining this knowledge with a background in social psychology and his passion for the dance he will help his students evolve. He travels through Europe almost weekly to expand his knowledge, his dancing and his teaching. He believes that to be able to teach others he also needs to keep training and developing. Equality and respect are very important for him both on and off the dance floor.
Shadia
Shadia moved to the Netherlands in 2017. Within the first month, she found her love and passion for kizomba which later led to urban kiz. Due to her multiple ethnic/cultural backgrounds, she has been brought up dancing salsa, bachata, and belly dance. Throughout the years, she was able to find joy in incorporating the other dance styles into her urban kiz. Her style is best described as creative, technical, musical, and playful. The goal is to always improve. Therefore, why not improve while having fun?
Gioia
Gioia started her urban kiz journey in 2017 and she immediately fell in love with the dance. Especially because of the connection with the music and your dance partner. Her style can be described as soft and elegant.
Besides urban kiz she has danced a variety of other dance styles, like jazz, ballet, ballroom, salsa, bachata and afro. She is very passionate about dancing and happy to be able to share this passion.